Leef Organics Revive CBD Balm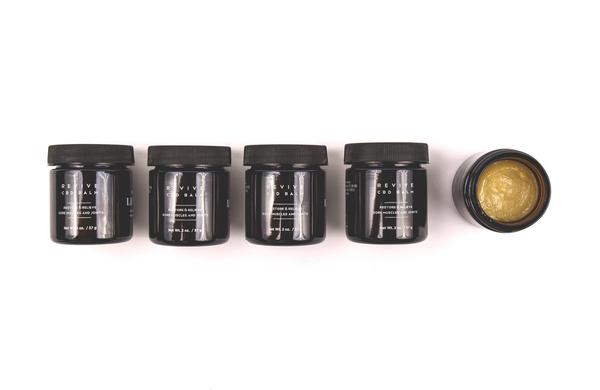 High Level:
Take it from a topical…REVIVE salve saturates sore muscles and joints, providing relief and restoration. The secret is our unconventional whole flower CBD Slow simmered reduction, which is then combined with like-minded botanicals such as: calendula, grapeseed oil, cacao butter, lavender and comfrey to fight inflammation. Many use it monthly for menstrual cramps as well. Some people mix a spoonful in their cup of Joe every morning (yes it's safe to eat/drink it).
IN DEPTH ANALYSIS:
Organic Whole Plant CBD Extract NET WT 2 OZ.

Great for sore muscles and joints.

Fight inflammation.

Relief from menstrual cramps.
Ingredients: Cacao Butter, Grapeseed Oil, Organic Whole Plant CBD Extract, Calendula, Comfrey, Lavende